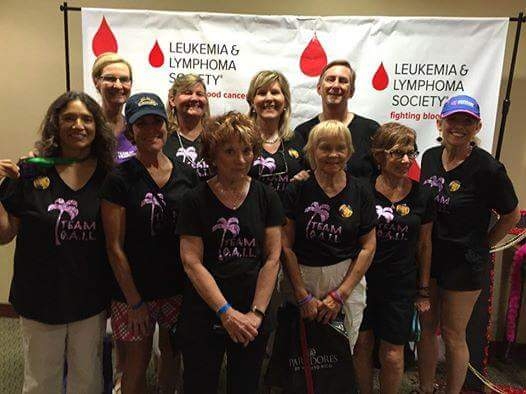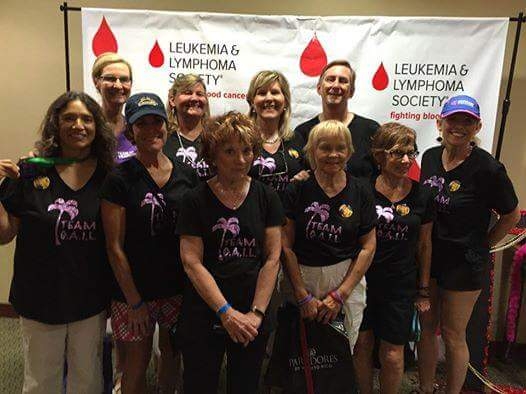 My husband, Dr. Timothy Munzing, and myself devote ourselves to training for endurance athletic events to benefit the Leukemia & Lymphoma Society. We have decided to form a team (comprised of colleagues, employees and friends) to train for an upcoming event…TEAM UP TO FIGHT CANCER!
This summer we are teaming up with the Leukemia & Lymphoma Society (LLS) and Team in Training (TNT) to empower individuals like you to complete in the Las Vegas Rock 'n Roll Marathon and Half Marathon endurance event, while helping to raise life-saving dollars to find cures and improve the lives of cancer patients.
As part of Team Up To Fight Cancer, employees will experience working together to achieve a collective goal while directly impacting their personal health and fitness. Be active. Make new friends. Achieve a goal. Give back to those affected by cancer. Thousands of people participate in The Leukemia & Lymphoma Society's (LLS)- Team In Training® (TNT) each year for all of these reasons. TNT attracts people looking for a more active lifestyle and a way to join the fight against cancer. TNT not only motivates teammates ranging from beginners to seasoned athletes to change their own lives, but gives them an opportunity to make a difference in the lives of thousands of cancer patients and their families.
TNT is the world's largest charitable endurance sports training program. Participants receive professional coaching, nutrition tips and a personal training schedule while raising funds for blood cancer research and patient services, getting us closer to a world without cancer – one step at a time. Interested in hearing more about Team In Training, or ready to get started with us? Look for the TNT flyer in your clinic break room or call Gail Munzing RN, Cancer Care Coordinator in KP OC Head & Neck Surgery for more information (8-215-2009). She would love to tell you more about the The Team, the Las Vegas Rock 'n Roll Marathon and Half Marathon, LLS, and the opportunity we have to train with this team while supporting a worthy cause. If you are ready to join the team, below is the link for registration and the team information. Friends and family are also encouraged to join https://registration.teamintraining.org/
About Team In Training:


TNT has helped more than 600,000 participants achieve their goal of completing marathon, half marathon, triathlon, 100-mile bicycle ride or hike adventure
Participants have raised more than $1.4 billion to fund live-saving cancer research
Participants receive four to five months of training by TNT-certified professional coaches, as well as nutrition, hydration and injury prevention clinics
Participants also receive guidance and help from TNT fundraising mentors and staff.Join today. Save lives not someday, but today!