Podcast: Play in new window | Download
The Get Fit Podcast Series – Ep.6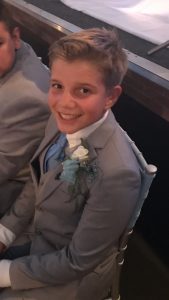 Deep thoughts with a 13 year old….a conversation with the world famous(sort of) Brady Gallardo.
If you have kids, this one is a must.  What started out as Brady playing around with the podcast equipment in my office turned into a fun little conversation about life as a 13-year-old.  I must admit, some of his answers were awesome.  Sometimes it's the kids who have the best answers.  We hope you enjoy it!
A couple of quick disclaimers…
This information is not intended to replace your healthcare professional.
Opinions of host and guests do not represent the views or opinions of Kaiser Foundation Health Plan (KFHP), Kaiser Foundation Hospitals (KFH) or Southern California Permanente Medical Group (SCPMG).
Neither KFHP, KFH or SCPMG receive any compensation for products or services mentioned on the show, nor do they endorse or promote any products mentioned.  The full disclaimer can be found on our website.
Enjoy the show!