Podcast: Play in new window | Download
The Get Fit Podcast Series – Ep.5
Family tragedy and getting back to the basics.  It's the little things that matter.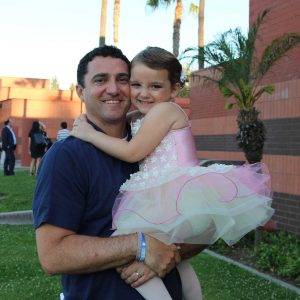 As a resident in the ER, Adam Sharp would become frustrated when patients' non-medical needs, like food and transportation, infiltrated on the medical situation at hand. "I'm a physician, not a concierge," he thought. But when tragedy struck his family, it flipped his perspective. "I learned that illness is entwined with our routine daily activities, and that they contribute far more to our health and happiness than many of the medicines and procedures we emphasize." Research supports Dr. Sharp's personal lesson: social, economic, and environmental factors, along with personal behaviors, are enormous determinants of good health.
A couple of quick disclaimers…
This information is not intended to replace your healthcare professional.
Opinions of host and guests do not represent the views or opinions of Kaiser Foundation Health Plan (KFHP), Kaiser Foundation Hospitals (KFH) or Southern California Permanente Medical Group (SCPMG).
Neither KFHP, KFH or SCPMG receive any compensation for products or services mentioned on the show, nor do they endorse or promote any products mentioned.  The full disclaimer can be found on our website.
Enjoy the show!