Come out and join the fun – paddle with your Kaiser Permanente colleagues from all over Southern California!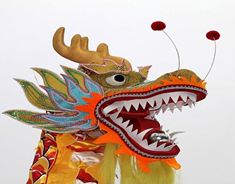 Dragon boat racing began in China over 2000 years ago. Dragon boat racing is one of the true team sports; a team of 20 people must paddle in unison for the boat to move. Paddling helps you build core strength and stamina, while having fun! There are no superstars, just one team working together.
Today, dragon boat racing is an international sport that is growing in popularity in the US. With local competitions to international championships, from kids to breast cancer survivors, there is a team for everyone.
Join the SCAL Kaiser Permanente DragonFit team, at Mother's Beach in Long Beach!
The recruitment dates will be Saturdays from March – May from 7:30 am – 10 am.
Due to popular demand, KP Dragon Fit will have additional recruitment days! Come and join your Southern California Kaiser Permanente colleagues from throughout the region and try dragon boat. KP Dragon Fit participates in a number of local races and in other areas. Local favorites are the Spring and International Long Beach Dragon Boat Festivals.
Tentative Schedule
7:30 am – 7:55 am:  Warm up and land training
7:56 am – 8:00 am:  Bring down boats (IF not already in the water)
8:01 am – 9:30 am:  Dragon Boat practice (in the water)
9:30 am – 9:45 am:  Debrief about practice OR Clean the boats (IF necessary)
9:46 am – 10:00 am:  Cool down AND/OR announcements
RSVP to kpdragonfit@kp.org to receive additional details or
if you have any questions.